Mad City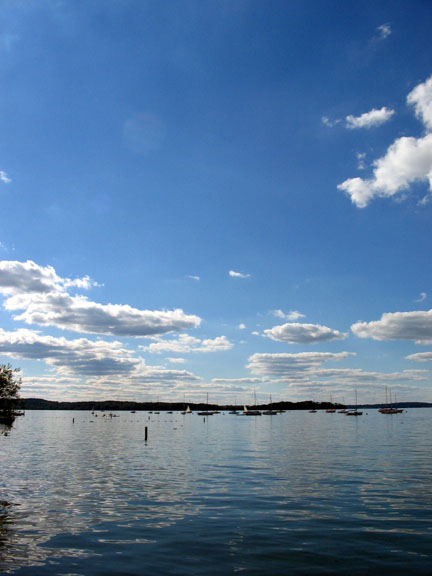 Other pics of the Madison trip are here. Luckily for you, I took no pictures of the conference I was attending. Otherwise, it'd be all fluorescent light, strange hair, and distressingly unsupportive bras as far as the eye can see.
My observations on the city itself:
-- Drivers are quite courteous to pedestrians
-- The lake shores are lovely
-- Lots of blue eyes
-- Nice farmers' market
All in all, a nice place with (going by a brief sampling and posters) fun music. And it was thoroughly salutary to be outside of my daily life for a spell.
Posted by Adair at August 2, 2005 1:19 PM

Posted to
Makin' shit
|
Travels
|
photos